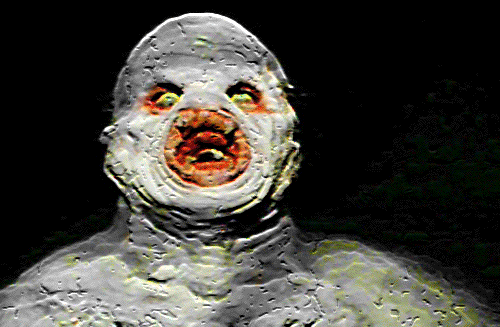 Shows about battling alien invasions, making contact with an alien species, finding out if there is more out there in the world, living with alien settlers and more can be found in this list of the top alien tv shows.
For more nightmares, check out our Movie and TV sections for Aliens, Monsters, Werewolves, Zombies, the supernatural and more…

The X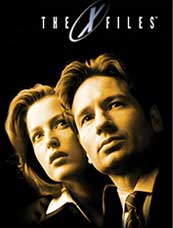 -Files (1993-2002)
FBI agents Fox Mulder and Dana Scully are a study in contrasts: Mulder is a believer in the paranormal while Scully is a skeptic. Together, they investigate paranormal cases, which lead them to alien conspiracies within the U.S. government and even put their lives and careers at risk.
Starring:
David Duchovny as Fox Mulder
Gillian Anderson as Dana Scully
---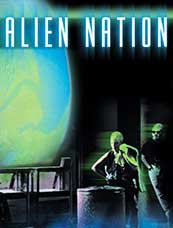 Alien Nation (1989-1990)
A flying saucer crashes in the Mojave Desert and its passengers turn out to be alien slaves, bred to be highly intelligent and strong, and controllable by their Overseers. These Tenctonese, or "Newcomers", are being assimilated into the populace of Los Angeles.
Starring:
Gary Graham as Det. Matthew Sikes
Eric Pierpoint as Det. George Francisco
Michele Scarabelli as Susan Francisco
---
---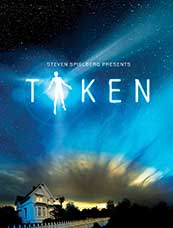 Taken (2002)
Taken follows four generations of three families: the Keys, Crawfords, and the Clarkes. Russell Keys is plagued by nightmares of his alien abduction; the Roswell incident transforms Owen Crawford; and Sally Clarke is impregnated by an alien visitor.
Starring:
Dakota Fanning as Allie Keys
Matt Frewer as Dr. Chet Wakeman
Emily Bergl as Lisa Clarke
---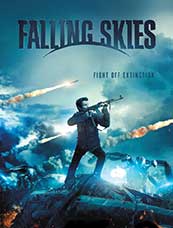 Falling Skies (2011-)
The chaotic aftermath of an alien attack has left most of the world completely incapacitated. In the six months since the initial invasion, the few survivors have banded together outside major cities to begin the difficult task of fighting back.
Starring:
Noah Wyle as Tom Mason
Maxim Knight as Matt Mason
Drew Roy as Hal Mason
---
---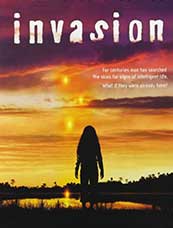 Invasion (2005-2006)
In the aftermath of a hurricane, a Florida Park Ranger and his family deal with strange occurrences, including luminescent creatures in the water and people that somehow seem to have changed after surviving the night of the disaster out in the open.
Starring:
William Fichtner as Sheriff Tom Underlay
Eddie Cibrian as Russell Varon
Kari Matchett as Dr. Mariel Underlay
TOP ALIEN FILMS | Top TV Shows | The Outer Limits | The X-Files | MORE…
CoverUps.com | HauntedHouses.com | MovieActors.com | MurderMysteries.com