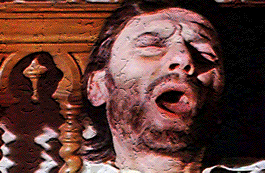 Ghosts, witches, stories of the strange and unknown are all here in our top supernatural tv shows list. If you like weird and spooky, this is the section for you.
For more nightmares, check out our Movie and TV sections for Aliens, Monsters, Werewolves, Zombies, the supernatural and more…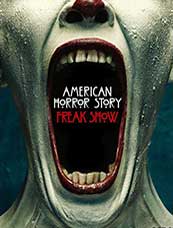 American Horror Story (2011-)
An anthology series that centers on different characters and locations, including a haunted/murder house, an insane asylum, a witch coven, a freak show and a hotel.
Starring: Evan Peters as Jimmy Darling
Sarah Paulson as Bette Tattler
Jessica Lange as Elsa Mars
---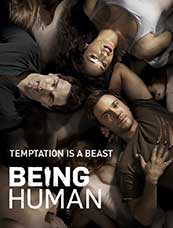 Being Human (2011-2014)
Three twenty-somethings share a house and try to live a normal life despite being a ghost, a werewolf, and a vampire.
Starring: Sam Witwer as Aidan Waite
Meaghan Rath as Sally Malik
Sam Huntington as Josh Levison
---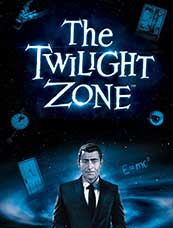 The Twilight Zone (1959-1964)
You unlock this door with the key of imagination. Beyond it is another dimension – a dimension of sound, a dimension of sight, a dimension of mind. You're moving into a land of both shadow and substance, of things and ideas. You've just crossed over into the Twilight Zone.
Starring: Rod Serling as the Narrator
Robert McCord as Waiter
Jay Overholts as Cowboy #2
---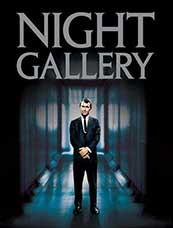 Night Gallery (1969-1973)
Similar in format to Serling's much more famous "Twilight Zone" series. Each week we get a new tale, represented by a painting in an old museum. Whereas the tales in "Twilight Zone" were more science fiction, these tales have a darker, more horrific edge.
Starring: Rod Serling as the Host
Larry Watson as Chauffeur
Joanna Pettet as Claire Foster
---
---
Anthology science fiction episodes with a different cast each week. Tending toward the hard science, space travel, time travel, and human evolution it tries to examine in each show some form of the question, "What is the nature of man?"
Starring: Bob Johnson as Anthean
Ben Wright as Elder of Luminos
William Douglas as Aabel as Eros Creature
TOP NIGHTMARE FILMS | Top TV Shows | The Outer Limits | The X-Files | MORE…
CoverUps.com | HauntedHouses.com | MovieActors.com | MurderMysteries.com