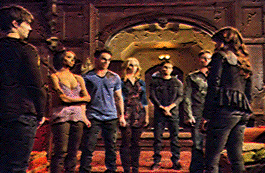 Vampires out to save the human race and atone for their sins, vampires obsessed with human teenagers, and vampire hunters; you will find this and more in our list of the top vampire TV shows.
For more nightmares, check out our Movie and TV sections for Aliens, Monsters, Werewolves, Zombies, the supernatural and more…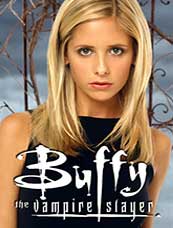 Buffy the Vampire Slayer (1997-2003)
A young girl, destined to slay vampires, demons and other infernal creatures, deals with her life fighting evil, with the help of her friends.
Starring:
Sarah Michelle Gellar as Buffy Summers
Nicholas Brendon as Xander Harris
Alyson Hannigan as Willow Rosenberg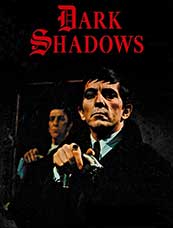 Dark Shadows (1966-1971)
The story of Dark Shadows begins with newly-hired governess Victoria Winters arriving at Collinwood, the Collins' estate in Collinsport, Maine in search of her origins. She soon is caught up in the strange events and mysteries that seem to surround the Collins family.
Starring:
Jonathan Frid as Barnabas Collins
Grayson Hall as Dr. Julia Hoffman
Alexandra Isles as Victoria Winters
---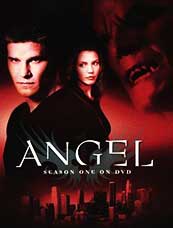 Angel (1999-2004)
The vampire Angel, cursed with a soul, moves to Los Angeles and aids people with supernatural-related problems while questing for his own redemption.
Starring:
David Boreanaz as Angel
Alexis Denisof as Wesley Wyndam-Pryce
Charisma Carpenter as Cordelia Chase
---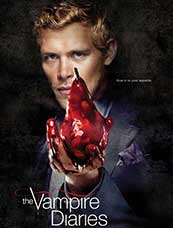 The Vampire Diaries (2009-)
The vampire brothers Damon and Stefan Salvatore, eternal adolescents, having been leading "normal" lives, hiding their bloodthirsty condition, for centuries, moving on before their non-aging is noticed.
Starring:
Paul Wesley as Stefan Salvatore
Ian Somerhalder as Damon Salvatore
Kat Graham as Bonnie Bennett
---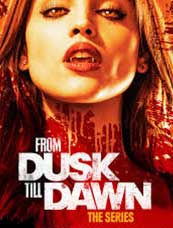 From Dusk til Dawn (2014-)
A Texas Ranger is in hot pursuit of the infamous Gecko brothers.
Starring:
D.J. Cotrona as Seth Gecko
Zane Holtz as Richie Gecko
Eiza Gonzalez as Santanico Pandemonium
TOP VAMPIRE FILMS | Top TV Shows | The Outer Limits | The X-Files | MORE…
CoverUps.com | HauntedHouses.com | MovieActors.com | MurderMysteries.com