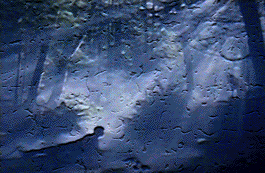 Tales of teenagers turning into werewolves and dealing with the life changes, werewolf secret communities fighting to stay undiscovered, werewolves and their relationships with vampires and more can be found in our top werewolf tv show list.
For more nightmares, check out our Movie and TV sections for Aliens, Monsters, Werewolves, Zombies, the supernatural and more…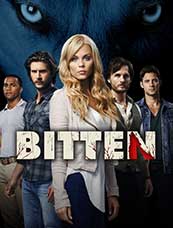 Bitten (2014-)
When she left Stonehaven – 'for good this time' – Elena Michaels thought she had left the world of supernatural behind. Until the night she got a mysterious call from her pack leader asking her to come back.
Starring:
Laura Vandervoort as Elena Michaels
Greyston Holt as Clayton Danvers
Greg Bryk as Jeremy Danvers
---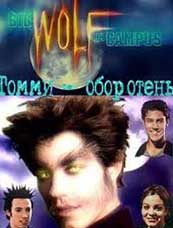 Big Wolf on Campus (1999-2002)
The week before he returns to school for his senior year, High School jock Tommy Dawkins is bitten and turned into a werewolf. The only person Tommy can turn to for help is the school nerd and Goth Fantasy Guild President, Merton J. Dingle.
Starring:
Danny Smith as Merton J. Dingle
Brandon Quinn as Tommy Dawkins
Aimee Castle as Lori Baxter
---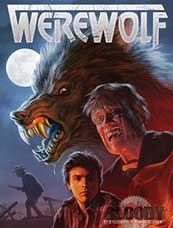 Werewolf (1987-1988)
Young Eric has been bitten by a werewolf. However, he's not particularly thrilled by this turn of affairs and wishes to escape his curse. To do so, he must find and kill the founder of his particular werewolf clan.
Starring:
John J. York as Eric Cord
Lance LeGault as Alamo Joe Rogan
Chuck Connors as Janos Skorzeny
---
---
Teen Wolf (2011-)
A somewhat awkward teen is attacked by a werewolf and inherits the curse himself, as well as the enemies who come with it.
Starring:
Tyler Posey as Scott McCall
Dylan O'Brien as Stiles Stilinski
Linden Ashby as Sheriff Stilinski
---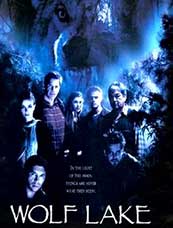 Wolf Lake (2001-2002)
Set in the Pacific Northwest, this suspense thriller explores what happens when werewolves overtake a small Seattle suburb.
Starring:
Lou Diamond Phillips as John Kanin
Tim Matheson as Sheriff Matthew Donner
Paul Wesley as Luke Cates
---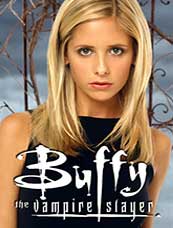 Buffy the Vampire Slayer (1997-2003)
A young girl, destined to slay vampires, demons and other infernal creatures, deals with her life fighting evil, with the help of her friends.
Starring:
Sarah Michelle Gellar as Buffy Summers
Nicholas Brendon as Xander Harris
Alyson Hannigan as Willow Rosenberg
---
---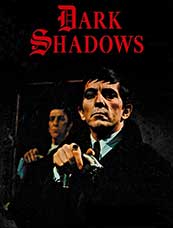 Dark Shadows (1966-1971)
Dark Shadows begins with newly-hired governess, Victoria Winters, arriving at Collinwood, the Collins' estate in Collinsport, Maine in search of her origins. She is caught up in the strange events and mysteries that seem to surround the Collins family.
Starring:
Jonathan Frid as Barnabas Collins
Grayson Hall as Dr. Julia Hoffman
Alexandra Isles as Victoria Winters
---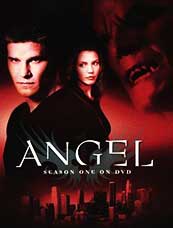 Angel (1999-2004)
The vampire Angel, cursed with a soul, moves to Los Angeles and aids people with supernatural-related problems while questing for his own redemption.
Starring:
David Boreanaz as Angel
Alexis Denisof as Wesley Wyndam-Pryce
Charisma Carpenter as Cordelia Chase
---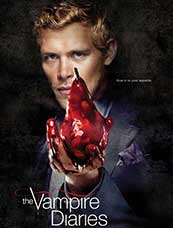 The Vampire Diaries (2009-)
The vampire brothers Damon and Stefan Salvatore, eternal adolescents, having been leading "normal" lives, hiding their bloodthirsty condition, for centuries, moving on before their non-aging is noticed.
Starring:
Paul Wesley as Stefan Salvatore
Ian Somerhalder as Damon Salvatore
Kat Graham as Bonnie Bennett
---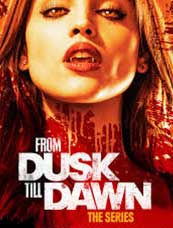 From Dusk til Dawn (2014-)
A Texas Ranger is in hot pursuit of the infamous Gecko brothers.
Starring:
D.J. Cotrona as Seth Gecko
Zane Holtz as Richie Gecko
Eiza Gonzalez as Santanico Pandemonium
MOVIE NIGHTMARE PHOTOS | Top TV Shows | The Outer Limits | The X-Files | MORE…
CoverUps.com | HauntedHouses.com | MovieActors.com | MurderMysteries.com